Laboratory of Data Processing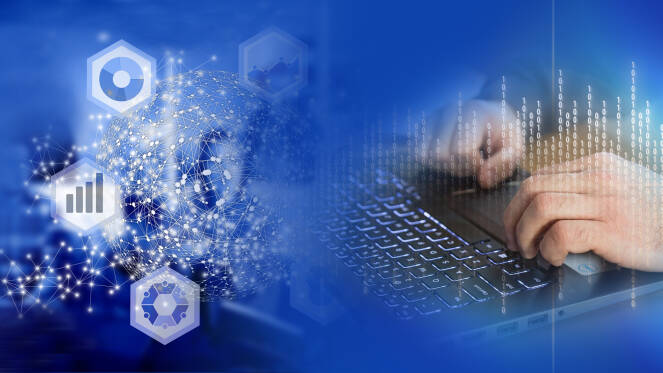 The laboratory designs and implements dedicated applications and software platforms for applications in various fields of science. The laboratory consists of specialists in the field of software architectures, Front-end and Back-end programming, user interface and user experience design, DevOps, testing, and requirements analytics. The team specializes mainly in:
development of innovative methods of acquiring knowledge from available data,
development of technologies supporting open data processing,
integration of data and knowledge processing systems with existing repositories and e-infrastructures.
The Laboratory team has developed a programming environment, InSilicoLab, which includes a set of advanced tools and programming libraries that allow for the construction and development of dedicated research portals. Such portals, based on InSilicoLab, are designed in such a way as to gather in one place all the tools that researchers need for in silico calculations. The main advantages are:
easy running of user experiments, even if they are complex, long and requiring many calculations,
the ability to conveniently describe, categorize and search for input or output.
The InSilicoLab technology is distinguished by striving to the greatest possible usability of the tools built with the help of the environment. This sphere includes both the usefulness for solving scientific problems in a given field, as well as the user-friendliness of the portal for its end user. The laboratory establishes cooperation with renowned scientific and research units as part of Polish and international projects. The effects of cooperation include:
Development of the IS-EPOS Platform (https://tcs.ah-epos.eu/) as part of a series of projects related to the European Plate Observing System - EPOS (https://www.epos-eu.org/). The portal and the tools organized around it are focused on the study and analysis of seismicity and other phenomena caused by human activity (e.g. exploitation of resources within a mine, creation of artificial water reservoirs). The portal is integrated with the European EPOS infrastructure.
Construction of the Sat4Envi Portal (https://dane.sat4envi.imgw.pl), providing satellite data from the Copernicus program. The portal enables searching, viewing, ordering and downloading satellite data and their derivative products using only a web browser.
Development and maintenance of the EOSC Portal (https://eosc-portal.eu/) as part of a series of projects related to the European Open Science Cloud (EOSC). The portal provides access to the resources of many European e-infrastructures and research infrastructures through a unified user authentication system. EOSC activities focus on the implementation of the Open Science paradigm.
The Laboratory team was also involved in the creation of the PLGrid Portal (https://portal.plgrid.pl), which provides scientists with many software packages, libraries and scientific tools.
Contact: Roksana Wilk, r.wilk [at] cyfronet.pl