LUMI Hackathon: Optimizing for AMD GPUs
The LUMI Hackaton: Optimizing for AMD GPUs is organized in Krakow by the LUMI Consortium and the National Competence Centre Poland from 27 November to 1 December.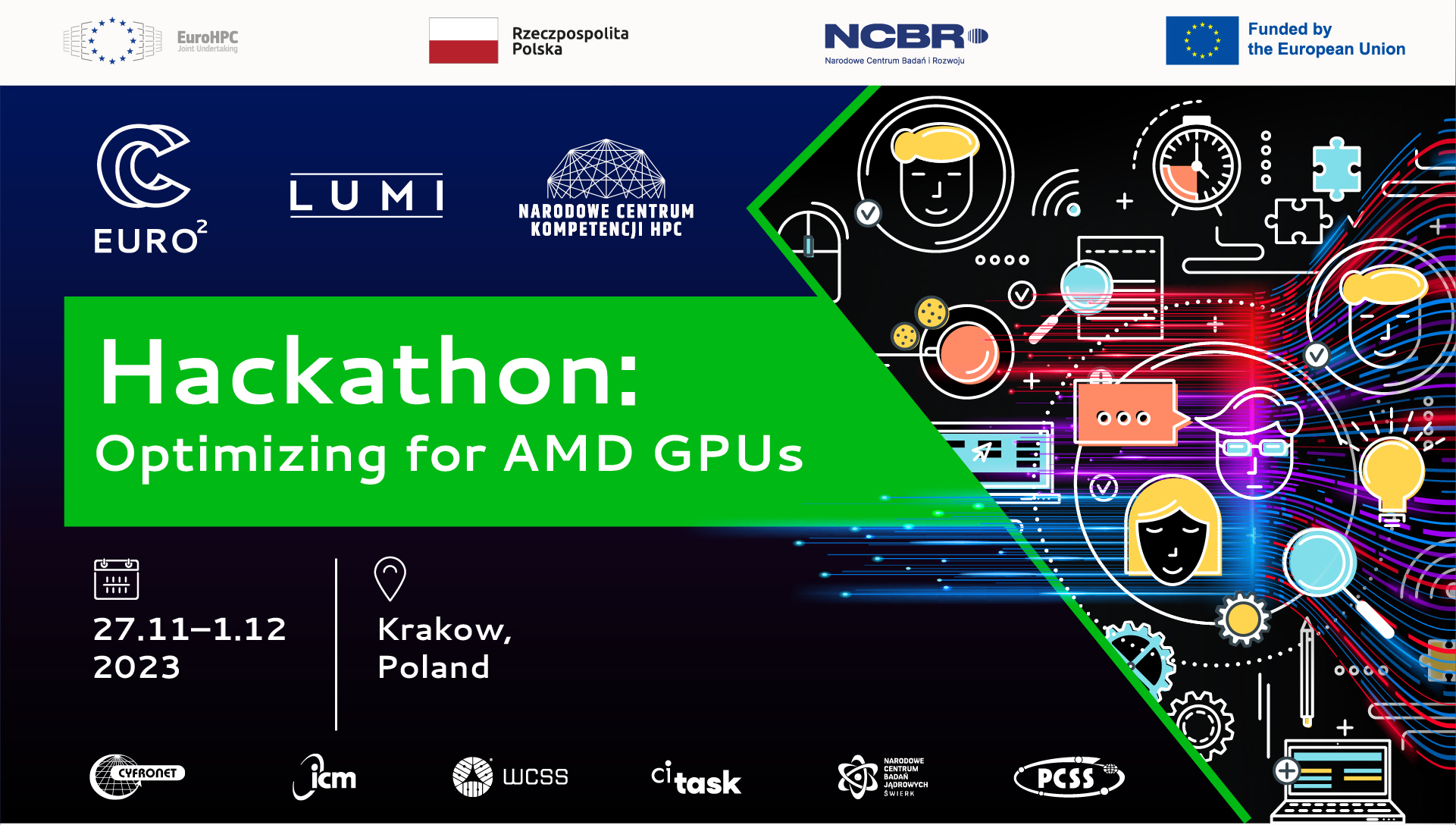 Up to 6 teams can participate in the hackathon, consisting of 2-4 people: employees of universities (including doctoral and post-doctoral students) and companies from the countries of the LUMI or EuroHPC consortium.
Selected projects will receive support from HPE and AMD experts from the LUMI HPE Center of Excellence (HPE CoE) and the LUMI User Support Team (LUST), which will allow them to optimize their scientific software for use on AMD GPU resources of the LUMI supercomputer.
The event is free. Registration will last until September 25, 20:00. 17:00 More information and registration on the LUMI website:
https://www.lumi-supercomputer.eu/events/hackathon-nov23/